by Lori Richey, former youth director
There are moments in your teen's life that offer great opportunities for reflection and celebration, and conversations at these key times can help teens think about their path in life.
Here are 5 moments in a young person's life that offer the opportunity for conversations, and some conversation starters to get the discussion going!  Read through this list so you're prepared when the right moment comes.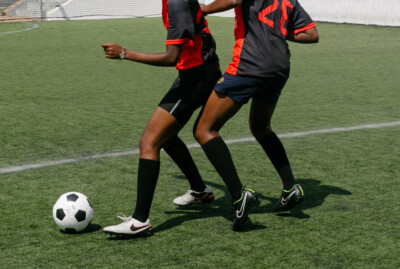 And remember, it's more important to give your child space to think about their answer to the question than it is to get an answer from them.  There isn't a "right" answer to any of these questions, and getting no answer at all from your child is completely okay – the point is simply to get them thinking about their own preferences, strengths, and sense of identity.  Keep the pressure low so they have a chance to think about their answer instead of just saying what they think will make you happy.
Returning from camp
What camp activity did you enjoy the most? Least? Why?
Which part of the camp experience was most challenging for you? Why?
Were there any special leaders you connected with? Did they or anyone else  name any skills or gifts in you?  What gifts did you notice in them?
Do you think you heard God in any moments while you were at camp? What was happening at the time? What did you feel like God was saying to you?
Returning from a mission trip or service project
With so many elements to serving others – building relationships with people, active work with your hands, advocating for others' needs – what part of the experience did you feel most connected to? Why?
Was there a moment during the trip or project that you felt scared, helpless, or powerless?
Since you've been home, what memories of the trip have stood out most to you? Why do you think they stand out more that others?
What did you learn about yourself through this experience that you think might point you toward or away from how God is calling you in the future?
Family member's funeral
In hearing the story of (family member)'s life, what things stand out?
What do you think (family member) would say their calling was in life?
How would you like to be remembered at your own funeral?
After a college or trade school visit
Did this school or program seem like a good fit with your personal style? Why or why not? What impressed you? What, if anything, didn't feel quite right?
After visiting, are you thinking differently about course selections than before you went? What did you hear or see that has you thinking in a new way?
What would you say is one of your greatest strengths? Did you see an opportunity to share or develop this strength within this school or program?
After a sporting event/artistic performance/academic event
Excelling in sports, arts, and academics takes a huge amount of practice – what made the effort most worth it for you?
At what moment in the game/performance/competition/presentation were you the most uncomfortable?  What moment made you feel like you were really shining?
After the event was over, did other people congratulate/console you? Did they name specific strengths they saw in you? Did you agree with them? Why or why not?
Taking advantage of specific moments in your child's life to ask questions can help you support your kids in discovering who God is calling them to be and how God is calling them to live in the world. We hope these questions will inspire you to come up with more of your own!