Dr. Elizabeth Tamez Méndez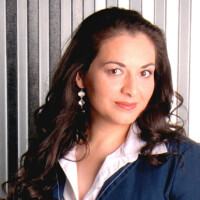 Rev. Dr. Elizabeth Tamez Méndez is the founder and executive director of New Generation3 (NG3), an international organization since 2005 dedicated to training leaders, conducting research, and providing consulting services that help youth and adults connect. She is a specialist in multicultural youth development and strategic planning, and her work is published in articles, blogs, and edited books. She has 30 years of diverse ministerial experience working with all church traditions and holds a Ph.D. in Leadership.
Her work includes teaching youth development courses at various universities and seminaries, fulfilling speaking commitments, and assisting in multi-year research projects. She often collaborates with the Methodist church, has presented at SMU/Perkins' Hispanic Youth Ministry Convocation, and has published in Perkins' Apuntes Journal.
She is originally from Mexico City, is passionate about developing young leaders for the church and community, and is a world traveler fascinated with photography, street foods, and Formula1 races. Contact her at www.facebook.com/ng3youth | newg3youth@yahoo.com