Rev. Romal Tune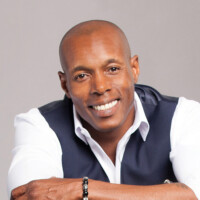 Romal cultivates purpose and passion that equips people to heal the wounds of their past, bravely offering his own journey as a case study of raw transparency and refreshing honesty. As a full-time speaker and author, he guides audiences through the process of identifying and embracing their unique stories in order thrive.
Committed to living into the six-word sentence that defines his life – "he helps people heal their stories" – Romal's platform and cross-sector relationships have positioned him as a global leader who equips individuals, nonprofit leaders and executives to recover from setbacks and achieve success with a practical vision for the future.
As a social entrepreneur, Romal created "ClereStory Education,"(CSE) a nonprofit that teaches communities about the importance of mental health and overcoming life-limiting beliefs through workshops, on-line courses, and coaching. CSE helps people create empowering narratives about who they can become in the world and develop an action plan to make it happen.
Romal currently works at TMS Global as Vice President for Strategic Partnerships. He is the author of two international bestselling books: Love Is an Inside Job and God's Graffiti. Romal currently working on his next book "I Wish My Dad" scheduled for release in 2022. He is the father of Aman Tune, a recent graduate of Hampton University and member of Delta Sigma Theta Sorority, and Jordan Tune – a senior at Morehouse College.