Trail Marker 6 – What does a call look like?
Sometimes people think of calling as one big, important task in life that God is asking you to uncover; something that is probably going to take endless energy and attention for you to accomplish.  What if instead calling was a whole series of little requests from God to move you in the right direction?
Scripture and history both record dramatic calls from God, like Saul's conversion to Paul in the New Testament (which you can read about in Acts 9:1-19), but that doesn't mean God doesn't speak in smaller or more ordinary ways.  Think about it — perhaps the reason those dramatic call stories are recorded is precisely because they are unusual and stand out as worth recording to the people of that time.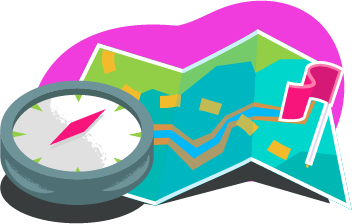 Mark as Complete