Trail Marker 8 – Building a Support Team
"When I'm discerning or going through a time of questioning, community is a huge factor. It is easy to feel called to something when everyone is really excited about it. It's contagious. When I'm not around the people, it is hard to persevere in your call when you're alone."  Lindsey G.
A huge part of discerning is being in conversation with people you trust.  Having a support team can make the whole journey better and easier. People who climb mountains usually go in teams — and even when they don't, they still know how important it is to let someone know where they're going and to take a phone so they can call for help if needed.
So, who's on your team?  You need to decide who is with you on this journey, who knows where you're headed, and who you can reach out to when you need help.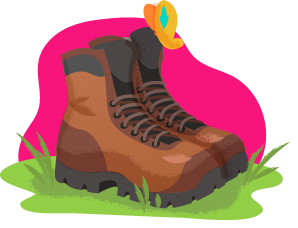 Mark as Complete